TIRE SERVICE
Take a look at our current service specials to get a great price on high quality parts and service.
Benefits of Tire Service
Tires may not be the flashiest part of your car, but they affect everything from the way it performs to the feel of the ride. Having tires that are in excellent condition and properly aligned gives your car responsive handling and safe braking on both wet and dry roads. Regular service can also increase the life of your tires by ensuring they are inflated to the recommended pressure and that all the lugs are present and tightened to specs.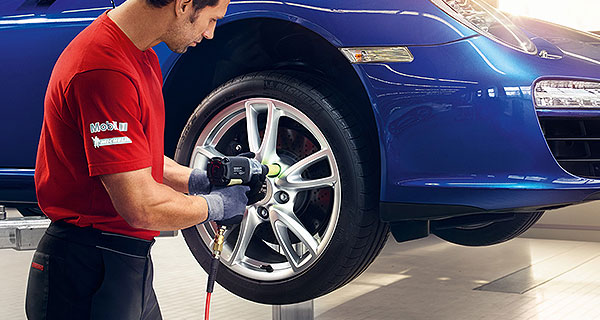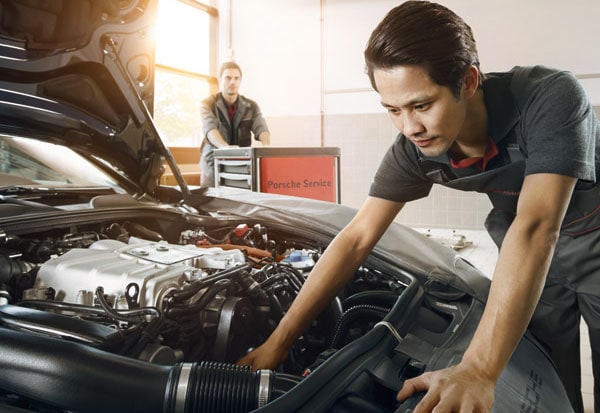 Customer Reviews
Porsche of Nashville
1580 Mallory Lane, Brentwood, TN 37027
Serving
Brentwood

,

Nashville

&

Franklin

All the technicians at Porsche of Nashville are professionals in automotive service. They're trained and experienced in tire service, and they work with the safety and performance of your car in mind. Whether your vehicle is towed in with a flat or has been dropped off for a routine maintenance check, it will be road-ready when you pick it up. Our automotive technicians are Porsche experts, but they're equally skilled with other makes of cars. Don't hesitate to bring any make or model to Porsche of Nashville when you have a question about your tires or related structures.
Nashville Tire Service
When you have tire service done at Porsche of Nashville, we only use OEM parts for any repair or replacement work that your car needs. That applies to Porsche factory parts or original parts for any other make or model. OEM parts preserve the original specs of your car and ensure the best match and performance. You don't have to worry about inferior materials or a poor fit compromising the safety or handling of your vehicle. OEM parts also match the appearance of the original factory parts, so there won't be any outward signs that your car has been repaired. It will look great, work great, and get you on your way.
Sales Hours
Monday

7:30 AM - 6 PM

Tuesday

7:30 AM - 6 PM

Wednesday

7:30 AM - 6 PM

Thursday

7:30 AM - 6 PM

Friday

7:30 AM - 6 PM

Saturday

8 AM - 4 PM

Sunday

Closed