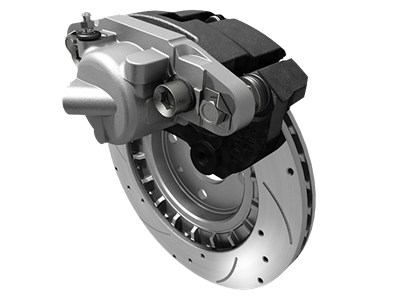 BRAKE SERVICE
Through our service department at Porsche of Nashville, you can receive quality maintenance and replacement service for your vehicle's brakes, and you can take advantage of any current specials that we are offering.
Benefits of Brake Service
Your Porsche's brakes are a critical component of the vehicle, and they must be well-maintained at all times. The vehicle's brakes play a role in your safety on the road, and they also affect vehicle performance and your overall experience on the road. Because the brakes and related components endure a significant amount of wear and tear each time you drive the vehicle, they must receive regular maintenance and periodic replacements. Keep in mind that brakes services also encompass other related parts, such as the brake fluid, rotors, drums and other components. With a regular system inspection, you can take substantial steps to keep repair issues at bay and to delay replacement needs for as long as possible.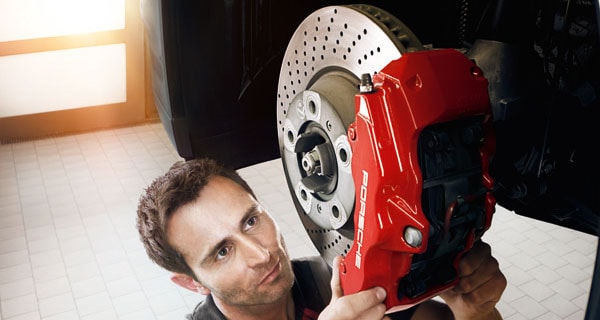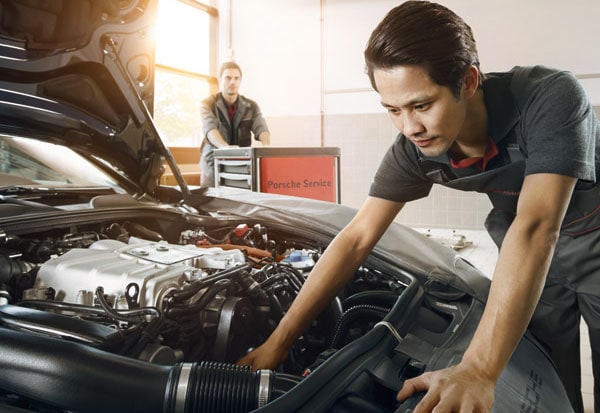 Customer Reviews
Porsche of Nashville
1580 Mallory Lane, Brentwood, TN 37027
Serving
Brentwood

,

Nashville

&

Franklin

Our team at Porsche of Nashville is excited to be your trusted source for all of your automotive service needs. In addition to providing you with brakes services, we also offer all other maintenance services that your Porsche needs. That includes maintenance work on the tires, AC system, transmission and more. We even can complete body and engine repairs, provide warranty services and address any other automotive service need that you have. Because our certified auto technicians have received extensive training and have a profound experience, we can also handle repair and maintenance work on other makes and models. All of our services are completed with quality parts to ensure excellent results, and we always strive to finish the job to your satisfaction in an efficient manner. Rest assured that your vehicle will receive our full attention when you arrive at your scheduled appointment time. With our convenient location and extended business hours, we make it easy for you to get the quality care and prompt attention that your car needs for brakes services and for all other repair and maintenance work that it needs.
Nashville Brake Service
While the skills and expertise of our certified auto mechanics at Porsche of Nashville play an essential role in the quality of the work that we can complete on your Porsche or your other types of vehicles, the other critical component to our services is the parts that we use. There are many other service departments in the Nashville area that provide you with brakes services, but many of these different service centers use aftermarket parts to complete the work. Aftermarket parts are not specifically designed for use with your vehicle, and they also have questionable quality. A better option is OEM parts, which our team uses for all types of repair and maintenance work that needs to be completed on your Porsche now and in the future. OEM parts are specifically designed to be used on your vehicle. Because they are produced by the same manufacturer that produced your car's original equipment, you can rest assured that they have superior quality. Now is an excellent time to call our office and to make your appointment for brakes services with our trusted team at Porsche of Nashville.
Sales Hours
Monday

7:30 AM - 6 PM

Tuesday

7:30 AM - 6 PM

Wednesday

7:30 AM - 6 PM

Thursday

7:30 AM - 6 PM

Friday

7:30 AM - 6 PM

Saturday

8 AM - 4 PM

Sunday

Closed