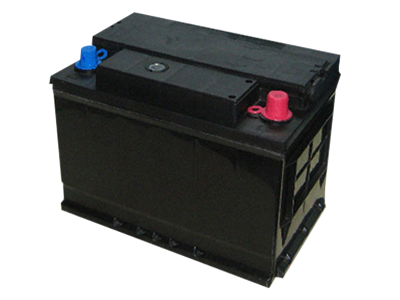 BATTERY SERVICE
Our team at Porsche of Nashville is available to assist you with all of your car's needs, and we regularly run money-saving special offers on batteries and related services to make it more affordable for you to take care of your Porsche.
Benefits of Battery Service
Your Porsche must have a functional battery and well-maintained related components to run. This essential component may be drained of energy because of an oversight on your part, or the battery may reach the end of its useful life. In some cases, the battery is not the problem. Issues with related components, such as the ignition or alternator, may mimic some of the symptoms that are common with battery issues. Common symptoms include the engine failing to start and the ignition being sluggish. Through battery services at Porsche of Nashville, you can learn more about the condition and remaining life of your current battery. That will tell you if a replacement is needed or if repair work is needed on the related components. This diagnostic service is the first step to take to address your car's current issues and to get you back behind the wheel without delay.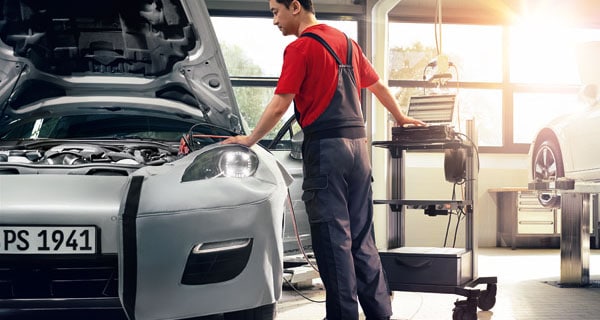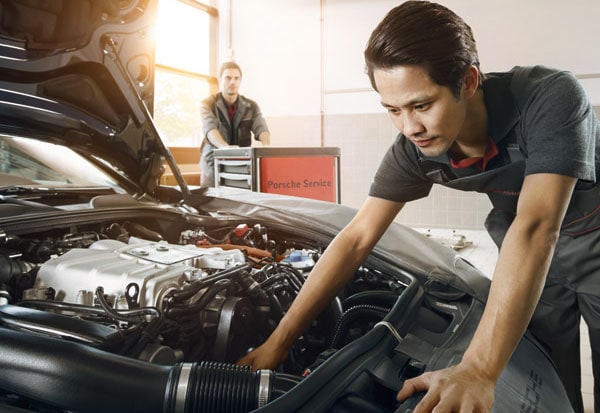 Customer Reviews
Porsche of Nashville
1580 Mallory Lane, Brentwood, TN 37027
Serving
Brentwood

,

Nashville

&

Franklin

Many battery issues seem to develop out-of-the-blue. One day, the Porsche may be functioning as desired, but the car's engine may not turn over even once on the following day. When you need assistance with your Porsche's battery, our team at Porsche of Nashville is ready to get right to work. You can call ahead to make an appointment with us, and our team will be available to begin working on your Porsche as soon as you arrive. Keep in mind that our dealership service center is staffed by certified technicians who have substantial knowledge and training related to all aspects of auto repairs and maintenance. This expertise allows our team to complete exceptional work on your Porsche, and it also enables us to complete all types of services that may be needed on other vehicles that you own.
Nashville Car Battery Replacement Service
Our dealership's service center is not the only auto center in Nashville that offers diagnostic and replacement services on batteries. Before you decide which center to take your Porsche to, remember that the expertise of the technicians, as well as the quality of parts and materials that are used to complete auto work, are both essential to the overall condition of your vehicle. The service center at Porsche of Nashville has all of the equipment, tools, and parts available to complete the work immediately. That includes work related to a battery replacement, an ignition problem, alternator repairs and more. To further ensure your satisfaction, OEM parts are used for all services that are certified technicians complete. That includes for battery services and all other repair and maintenance tasks that your vehicle needs. Taking great care of your Porsche is a goal that we share with you. You can see that our certified auto repair and maintenance technicians have the credentials, experience, and resources that are necessary for us to achieve this goal. If you have noticed signs of trouble with your car's battery or other components, we are ready to help. Call us now to request a service appointment, and we will be waiting when you arrive.
Sales Hours
Monday

7:30 AM - 6 PM

Tuesday

7:30 AM - 6 PM

Wednesday

7:30 AM - 6 PM

Thursday

7:30 AM - 6 PM

Friday

7:30 AM - 6 PM

Saturday

8 AM - 4 PM

Sunday

Closed